In 2015, inspired by the great craft cocktail bars of New York City, Mike Huggins and his wife Lenka launched Union Lodge No.1 at 1543 Champa Street. Mike and Lenka also own a bar restaurant, the Arvada Tavern, and gained experience in creating craft cocktails there. The history of the Arvada Tavern was equally as important to the owners as the cocktails, and the original décor and style from the 1940's was revived.
Union Lodge No.1 is an ode to the golden years of the craft cocktails of the 1800's. The beautiful, historic building that the bar is in, the Odd Fellows Hall Lodge, was built in the late 19th century. The building itself served as an inspiration behind the bar's theme, with the name Union Lodge No.1 engraved at the top of the building.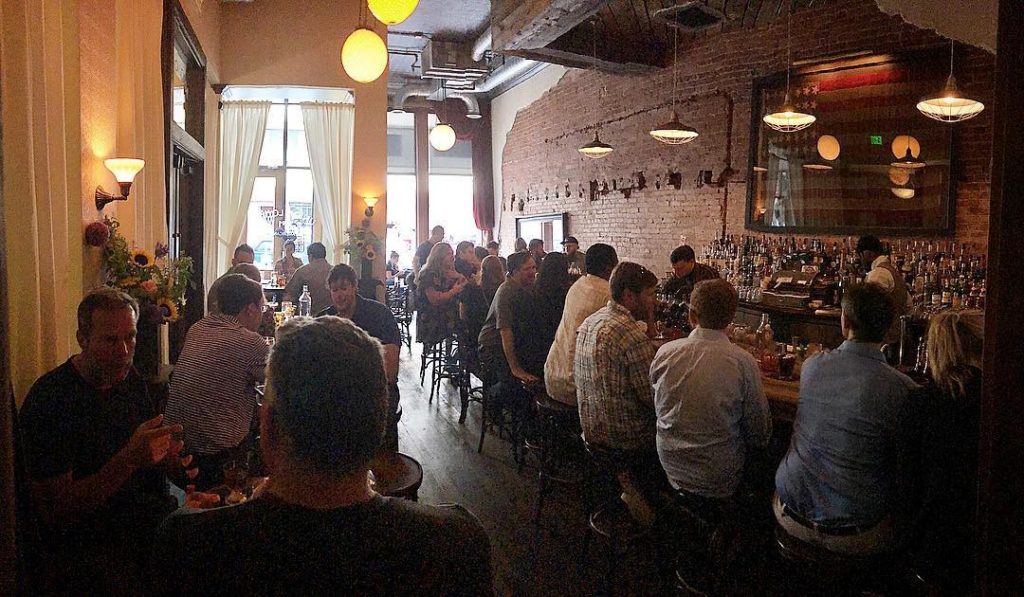 It is unknown to many, but America is historically known in the cocktail world as being the creator of the original craft cocktail movement. It wasn't until prohibition shutting down the legal sale of alcohol here in the United States that the rest of the world began to partake in this art form.
Union Lodge No.1 is a tribute to that long-lost original "American Bar" whose gift to the world was the hand-crafted cocktail. We look forward to our partnership with Union Lodge No.1! Be sure to visit our wonderful neighborhood craft cocktail destination. Enjoy a carefully crafted cocktail while simultaneously enjoying a piece of history in our wonderful neighborhood!