On February 8, 2022, Rob Squire and Lisa Pope of UpDoNA's Safety and Quality of Life Committee met with Evan Dreyer who is the Deputy Chief of Staff for Mayor Hancock. Several issues were discussed including encampments, the steam covers at 14th and Stout Streets, Safe Outdoor Spaces, police officer shortages, and several sections of Mayor Hancock's 2022 Public Safety Action Plan.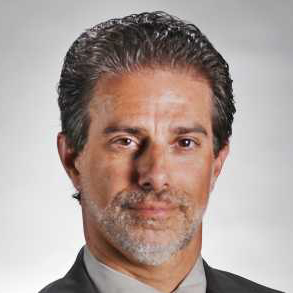 Photo attribution: Dreyer from Visit Denver website
Police Officer Shortages
Currently, Denver has a shortfall of approximately 1,700 employees, and this shortage extends to the Denver Police Department (DPD). UpDoNA's Safety and Quality of Life Committee has been told that DPD District 6 is currently operating at about 88% of full strength. Both Mayor Hancock and Governor Polis are working on ways to recruit police officers by way of sign-on bonuses, bonuses to officers who recruit candidates and lateral moves. During conversations with police officers on the street, several have mentioned that the cost of housing is an impediment to recruitment. We brought up the possibility of offering housing stipends, and Mr. Dreyer said it might be a good idea.
Safe Outdoor Spaces
Colorado Collaborative is currently looking for additional properties to accommodate more SOS sites. The property must be large enough to accommodate up to 50 people or approximately 10,000-15,000 square feet and can be either city or private property. Three current SOS sites are in various stages of appeal/litigation because of surrounding neighborhood complaints. Currently there are no plans for a SOS site in downtown Denver.
14th and Stout Streets
The steam covers in the sidewalk draw illegal campers to this corner which is directly across from the Colorado Convention Center. UpDoNA is currently working with Allied Security and the Downtown Denver Partnership to clean up the large amount of trash, cardboard, and discarded food that is left behind on a daily basis, often accompanied by drug paraphernalia and weapons. Steam covers also pose a health risk to the people that sleep on them. We spoke with Dr Ben Usatch, Doctor of Emergency Medicine at UC Health about the health benefits/risks of these covers. They do help to keep people warm while they are on the covers, but the rising steam can saturate their clothing, and this can make them even more vulnerable to hypothermia and frostbite in frigid winter temperatures as soon as they leave. Mr. Dreyer stated that he will check with the appropriate city agencies to address the steam covers.
Mayor Hancock's 2022 Public Safety Action Plan:
We discussed three aspects of Mayor Hancock's Public Safety Action Plan
ARPA Funding Recovery Allocation
Security grants under ARPA may be available to businesses and multi-unit housing facilities to
purchase cameras, fencing, security, and lighting. Mr. Dreyer has provided contact information
for a person who is knowledgeable on this subject, and we are in the process of setting up a
meeting to discuss the program, the applicability to residential buildings and the application process.
Hot Spots
Hot-Spot policing involves police officers working with neighborhood-based organizations and
community members to address the factors that influence crime in particular areas of the city. 
The DPD will be preparing for three potential additional hot spots: Federal and 14th Avenue, Colfax and Broadway, and Dartmouth and Havana. Although there is an increased need for police attention, the 16th Street Mall and Union Station are not currently considered hot spots.
Medicated-Assisted Treatment (MAT)
Medication-Assisted Treatment (MAT) is a program by which drug-addicted inmates are given the opportunity of receiving one of three FDA approved drugs which enables them to end their drug addiction. MAT is administered by Denver Health and Hospital Authority personnel. The Denver Sheriff's Department will explore developing an entire pod dedicated to MAT. This will allow the Department to provide additional care, treatment, and therapy in addition to medicine. We will follow up with the Sheriff's Department to get additional information.
UpDoNA Safety and Quality of Life Committee