If the title of this article is perplexing, I highly recommend the movie (with Christopher Walken and Andy Garcia), Things to Do in Denver when you're Dead.  You can thank me later. I was talking with a friend the other day over coffee, and we got onto the topic of "What do people like to show friends when they come to Denver"? 
Here are some of my obvious and not-so-obvious answers.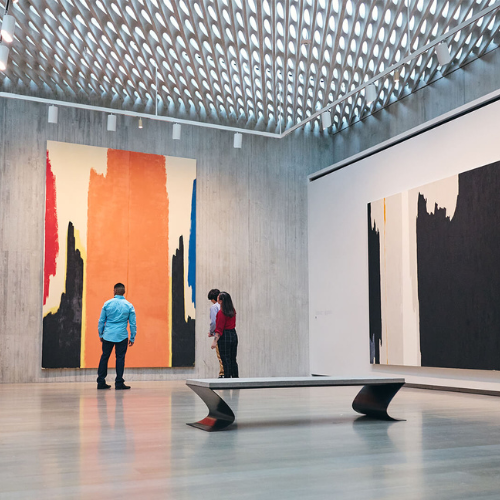 I love the "ghost signs" on the side of the old brick buildings in Lodo.  I walk by them all the time and I'm always fascinated how they date back to a bygone era of the days when Denver was new. 
I love to take visitors to our world-class art museum, especially with the beautiful new addition.  If they are art lovers, I usually tack on a stop to the Clyfford Still Museum.
A wander through Union Station is a must.  It has been so beautifully restored and when we walk past the Crawford Hotel, I adore telling visitors the story of the Dana Crawford and her incredible efforts to save Lodo and some of her other impressive accomplishments (including raising four sons while being a champion of urban preservation).
The Clock Tower on the 16th Street Mall never fails to impress. Built in 1910 it was part of the Daniel's and Fisher Department Store and the tallest building between the Mississippi River and the state of California standing at 325 feet. The store was demolished in 1971 but the tower was saved and is now an iconic part of the Denver Skyline.
A wander through RINO and Five Points are always a highlight. RINO has some of the best street murals in the country. Five points has an incredible history of the most famous jazz musicians and brought the power of Denver's African American community to life in Colorado.
The Big Blue Bear—needs no further introduction. If you would like to know more about our big blue friend and lots more about Denver, visit www.Denver.org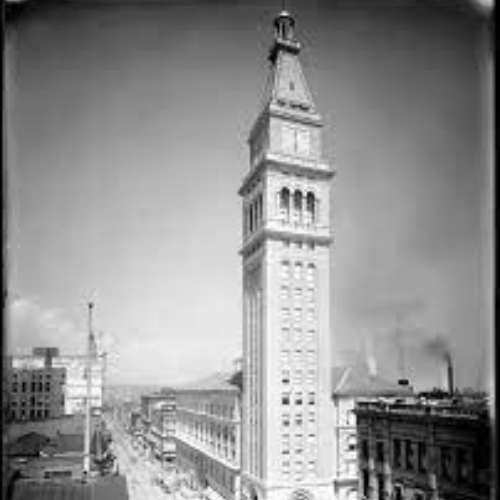 Our spectacular Capitol building with its gleaming gold top and a climb to the step that marks us as the mile high city at 5,280 feet is a must for any visitor.
Rocky Mountain oysters?  Nope, not on my tour!
A wander down to Confluence Park and a stop at Starbucks in the REI building which was built between 1901-1904 as the Denver Tramway Powerhouse which served as the primary source of Denver's streetcars until the end of the Denver Tramway service in 1950.
Coors Field, Elitch Gardens, Civic Center Park, Miles and miles of bike paths, Historic Larimer Square, Breweries, breweries and more breweries and oh so much more.
Downtown Denver has so much to offer!  After some time spent downtown, it's always off to the mountains for me and any visitors where the Sky really is the limit.