Last year I had the privilege of meeting Johnna Flood, the Executive Director and co-founder of Elevated Denver, a non-profit organization focused on addressing the plight of homelessness in Denver. As many of us downtown residents have noticed, we have seen an increase in homelessness over the past few years. But downtown isn't alone. The entire Metro area is facing some tough decisions about how best to help individuals who are experiencing homelessness. And, in fact, every major city is dealing with similar issues. Some cities seem to have found more success than others. The approach we take as a city will affect our economy, our businesses, our tourists, and the well-being of the unhoused individuals.
Elevated Denver is seeking to foster a collaborative effort within the Denver Metro area to tackle the issues we face. This collaboration will need to bring together government, private business, the non-profit service providers, and citizens, especially those with lived experience as unhoused individuals. I have become a financial contributor of Elevated Denver and highly recommend their Podcast. If you haven't done so, I would suggest starting with Season 1, and then continue with Season 2 that launched last week. For more information, scan the QR code below. You can also visit http://elevateddenver.co/.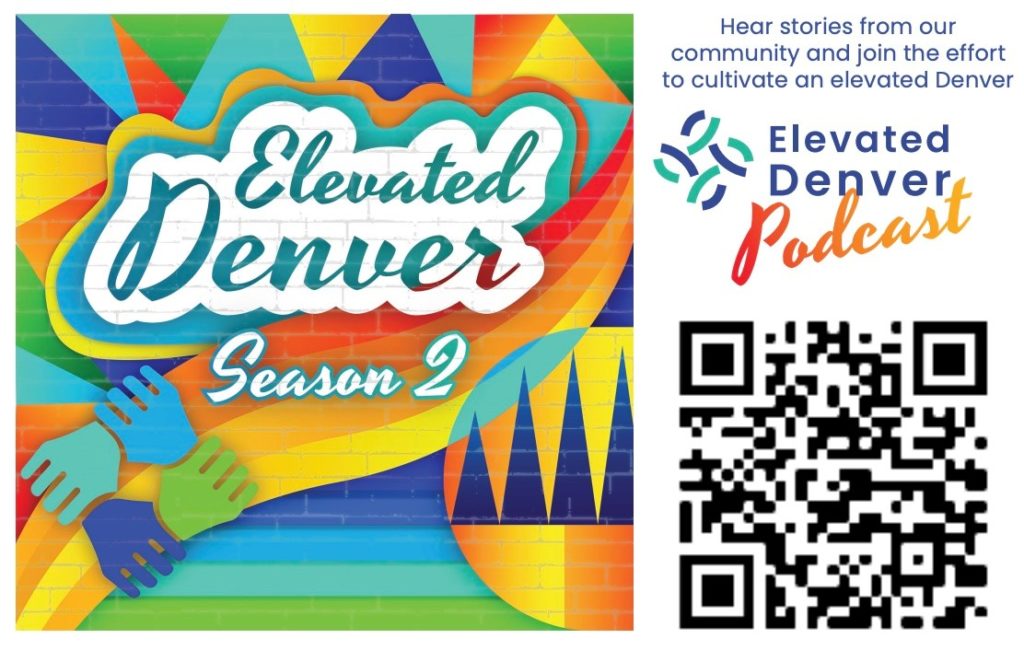 Elevated Denver is one of many in our community who are, through service, education, and dedication, trying to move the needle. Find out more!