There's a new and exciting buzz at the corner of 14th Street and Champa. If you look closely in the windows, you will see two dueling pianos on stage against a pleasant background which is bringing a new look to our neighborhood. As you enter Fortissimo on one of the six nights per week that they are open, you instantly see an inviting bar and many tables where folks can choose from a variety of wine and other adult beverages. What everyone has in common is that they have come to hear two piano players and their Dueling Pianos.
Dueling Pianos is not a sing-a-long, but rather it is an experience with request driven music, interacting audience participation and pianists who can play songs from any genre of music. The pianists, like the location within the Spire building, have been carefully chosen by the owner Sharon Scheminske to provide her visitors with the best experience. If the first month of operation is any indicator, members of UPDONA feel she is going to succeed in a big way.
At a recent Red Carpet Opening night, Sharon humbly talked about her background as a "stay-at-home" Mom and her vision for Fortissimo. In pursuit of her dream of bringing an exciting and unique experience of joy and music to patrons, she drew on her skills fostered by obtaining a double Master's Degree in Business and a Certificate in Entrepreneurial Skills. She then went to work on the creation of Fortissimo which she confided did not always go as planned.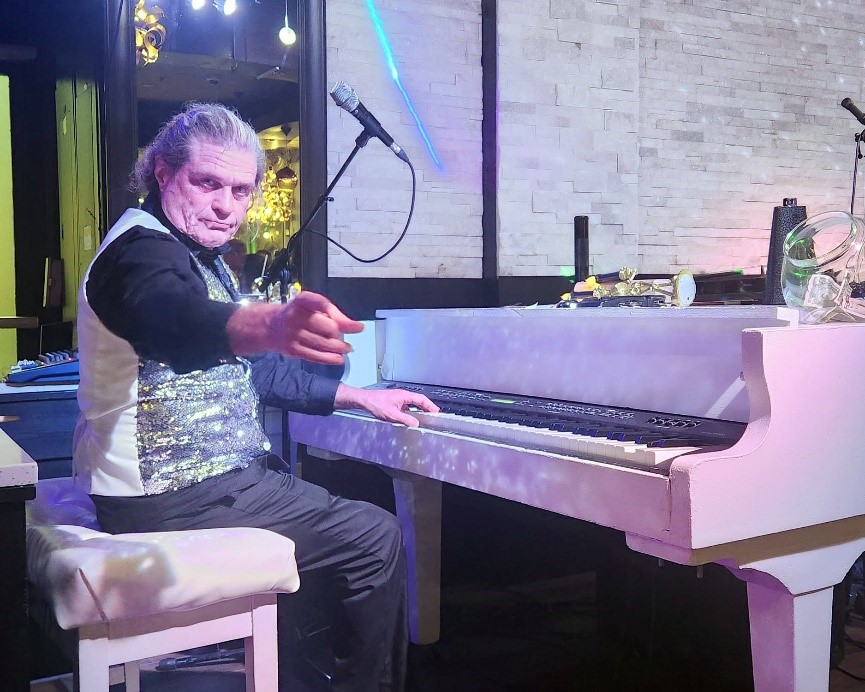 A visitor to Fortissimo notices immediately a room filled with joy and gaiety. Guests display an instant connection with the amiable pianists whose job it is to make them happy and enjoy their night of music. The enjoyment is enhanced by laughter, applause and even dancing in the aisles. All in all, a night that speaks to fun, fun and more fun. Because Fortissimo does not serve food, there has been a connection forged with neighboring restaurants to offer hors d'oeuvres.
At the recent Red-Carpet event, patrons had a wonderful choice of small bites catered by Terra.
Finally, Sharon concluded what her wish is for her guests – UPDONA and others – as they leave Fortissimo after a night of fun and music: "I hope Fortissimo's patrons leave with a sense of belonging after getting to know our amazing team and a sense of joy after experiencing our musical comedy and old school fun."
Photo attribution: Rob Squire