On December 8, I had the privilege of attending an all-day class called Mental Health First Aid. For 7 hours. Walter "Mitty" Craig from Bayaud Enterprises laid out the signs of various mental health challenges and how the lay person can recognize symptoms and find appropriate assistance for the individual. It is a compassionate, informative, essential class for those of us who encounter persons dealing with a mental illness, whether that be family members, friends, co-workers, a neighbor, or a stranger. Bayaud is making this class available to UpDoNA residents in an effort to educate the community and help us formulate strategies for assisting those dealing with these issues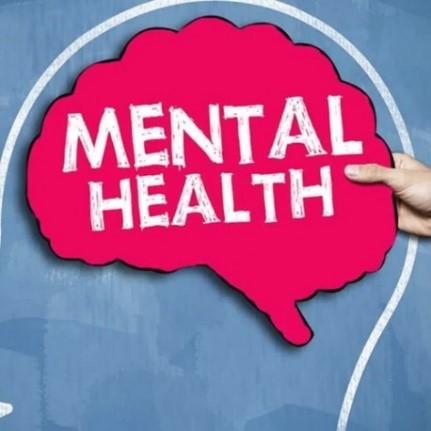 What is Bayaud Enterprises? Bayaud Enterprises ("Bayaud") is a nonprofit organization focused on finding employment for persons experiencing homelessness or chronic unemployment. You can access their website by clicking here. Their tagline is "Creating Self-Reliance Through Employment." It is an essential service in our community. As many of us know, employment is one of the best ways to help an individual break the cycle of chronic homelessness.
What is Mental Health First Aid ("MHFA")? MHFA was originally established in Australia, but has spread to 132 countries, including the United States. Certified instructors, like Mitty, teach the course. The course covers the following mental health challenges: anxiety, depression, PTSD, bipolar disorder, eating disorders, and substance use disorder. We learned about how to identify behaviors indicative of one or more of these challenges, the factors that contribute to them, and programs/services available to address them. The role of the lay person serving as a Mental Health First Aider is to observe behavioral changes, offer a nonjudgmental ear, respect the privacy of the individual, and, most importantly, be a vital link to early intervention. We are not here to diagnose. We might have a good idea of what we think is happening, but the appropriate professional will address diagnosis and treatment
Available classes. If you think you might be interested in attending the MHFA class, I recommend you consider attending one of Mitty's classes. The classes are actually provided to employees of Bayaud so they are equipped to address mental health challenges among their clientele. However, Mitty and Bayaud have graciously offered to make spots available to the residents of UpDoNA. Mitty's next three classes are on February 13, April 24, and June 21, 2023 (he does them every other month). The class is held from 09:00 am to 4:00 pm at Bayaud Enterprises, 1550 Dover St., Lakewood, CO 80214. Because class attendance is limited (usually kept to no more than 16 attendees), Mitty asks that you email him at Walter.craig@bayaudenterprises.org at least two weeks in advance to see if space is available.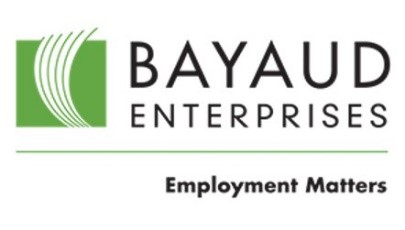 Please include in the subject line of your email "UpDoNA Training" and specify the class date you are interested in. He will confirm with you whether there is room in the class. Once you are registered, you will receive instructions to establish an online account where you will have more information about the course and where you can complete pre-course surveys so Mitty can identify your level of knowledge on the class subjects.
What does it cost? There is no fee for the course. However, Bayaud Enterprises, being a nonprofit, can always use financial support. I came with a check for $100 made out to Bayaud Enterprises. A contribution of any amount is appreciated and is fully tax deductible. However, Tammi Bellafonte, the Executive Director of Bayaud, told me she doesn't want the contribution to be a barrier for attendance and would rather see someone attend the class than not do so because of reluctance or the inability to make a contribution. The more people in the community who get this training the better. So the contribution is by no means required for admittance into the course.
A note to our business members/partners. A program run by Bayaud is Denver Day Works. This program provides a low-barrier work experience for adults experiencing or at risk of experiencing homelessness. The program offers accessible work options and connects individuals to benefits, navigation, and employment services. In addition, participants can expect breakfast, lunch, and same-day payment for the day labor performed. Bayaud is always looking for business partners who can help them make these employment opportunities available. If your company thinks it can help, please contact Bayaud directly
Services available. Even if you choose not to attend a MHFA class, you should be aware of some key contacts that can provide assistance and services. Most importantly there is the new 9-8-8 mental health help line. This is a national service that went live on July 15, 2022. It was created to provide emergency assistance specifically for mental health issues to reduce the burden on 9-1-1. If you are looking to assist someone experiencing a mental health crisis, consider calling 9-8-8. Although it is best for the person in crisis to call them, a third party is welcome to call for assistance. Also available to help:
Colorado Crisis Services – 1-844-493-8255
Colorado Crisis Walk-In Centers. For Denver, that's at 4353 Colfax Ave
Thank you for your time in reading this article.